June 25, 2017
Much has happened since we first met Capay Mills in March of 2016. David's vision is still to reacquaint bakers with the forgotten flavors of freshly milled flour made from sustainably grown heritage grain. In fact, in the last year and a quarter, he has done enough re-acquainting to be in need of an expansion. David is fitting out a space in Esparto, and upgrading his production abilities, which will enable him to return to the Ferry Plaza Farmers Market and allow him to take on new customers as well.
Martin Bernal: Knife sharpening
June 25, 2017
Martin Bernal, a resident of Morgan Hill, is planning on offering knife sharpening services to the southern Santa Clara County community. He plans to sharpen knifes, chainsaw chains and garden tools among many cutting blades.
June 25, 2017
The Kafenia: a Greek village hangout & gathering space in Palo Alto.
This space is for all of you global-hearted women (and men) who long for a place of welcome, friendship, understanding and peace in our community. We do this by reviving the village traditions of hanging out over earthy Greek foods, delicious divinations, and by curating and providing space for heartfelt gatherings that help us share our gifts and build deep peace with each other. Gatherings involve the arts, music, storytelling, culinary history & more, as long as they build cultural understanding & enliven the heart.
The Kafenia is a reimagining of the traditional Greek
kafenio
where men shared food, friendship and social and political life together. My grandfather had a
kafenio
at 16th and Folsom in San Francisco in the 1930s to keep the village alive in a bustling metropolis – but it was only for men. Now, his granddaughter, Mary Jane, who has done peacebuilding around the world, is reimagining it as a multicultural village in Silicon Valley- with women front and center. (See
World Pulse story
.)

Mary Jane is looking at business structure (NGO, for-profit) and input on funding possibilities for a community space many of us will value. The margins for the food alone are quite slim and make it tight to also do the gatherings in the space. Are there creative ways to find physical space? Ways to have people invest in this community existing? Are there creative ways to pay higher wages?
April 23, 2017
Love a Bee has set itself the mission of securing the American food supply one hive at a time. Love a Bee began life as a MBA Design Project. It became a collaboration between the founders, beekeepers, and its customers – those who care deeply about where their food comes from and how it's made. They have big dreams of a land of plenty, where healthy bees pollinate the natural world, and where farmers who love and care for their bees. Love a Bee supports beekeepers the best way they know, by curating their honey and making it available to the public.
Community Farm Development Service: George Hubert
April 23, 2017
The Community Farm Development Service (CFDS) facilitates affordable ownership of small farms (<100 ac.) by resident farmers. First, CFDS options agricultural land near the urban edge in those communities with a strong interest in local food and support for farmers' markets. Next, CFDS establishes agricultural cooperatives which are owned by farmers who qualify for the USDA Farm Service Agency Guaranteed Loan Program. CFDS maintains a client relationship to the cooperatives it has organized. CFDS services include farm planning and design; construction management of farm infrastructure, including self-help housing for the resident farm families; and, oversight of the FSA financing process. CFDS projects may offset the cost of land and improvements with the construction and sale of two market rate homes. Eligibility for agricultural conservation easements (ACE) and low-income housing tax credits (LIHTC) offer additional opportunities for cost offsets. CFDS projects are entitled by-right throughout the state of California under the Employee Housing Act and the California Environmental Quality Act (CEQA). CFDS intends to incorporate as a benefit corporation (B-type) with agricultural land conservation, sustainable agriculture, affordable housing, and fair trade as the core social benefits of the mission.
March 26, 2017
Taro is an entrepreneurship platform that connects independent chefs in the Bay Area with customers seeking healthy, authentic, homestyle cuisines. Taro, founded in November 2015, empowers passionate chefs to start, manage and grow a legitimate food business through its existing customer base, hands-off delivery management across the entire Bay Area and a seamless technology platform to run operations and logistics without any capital investment. By offering hard-to-find cuisines and healthy, homestyle meals from cultures around the world, Taro is able to deliver lunch and dinner options that go far beyond traditional restaurant menus directly to a customer's door on a daily basis.
October 23, 2016
Amelia Loftus founded Hidden Fortress in 2012 and operates the business full time. Hidden Fortress Coffee Roasting legally separated from the farm business at the beginning of 2016 by forming an LLC. The farm still operates as a sole proprietorship with help from her husband, Patrick. Amelia has roasted coffee since 2000 as a hobby and to promote home coffee roasting with Seven Bridges Cooperative Organic Homebrew Supply in Santa Cruz, California. She co-founded Seven Bridges in 1997 and served as the General Manager for 15 years before leaving to start Hidden Fortress Farm in 2011. She is the author of
Sustainable Homebrewing
, published in 2014.
October 23, 2016
Blume Distillation designs and provides advanced, appropriate-scale biorefinery systems for the production of high-grade alcohol end-products and co-products. Their biorefineries combine state-of-the-art, high-efficiency distillation with related bioprocessing technologies. This integrated approach reduces energy and resource expense, and generates a wider range of beneficial energy, agricultural fertilizer, and pharmaceutical products. Additional benefits include local green jobs, community energy empowerment, reduced greenhouse gas and toxic emissions, reforestation, habitat restoration, and more! Blume Distillation is working on getting a biorefinery up in Richmond, across the street from the Chevron plant.
Diane Smith: Working with Non-commercial Buyers
July 24, 2016
With more than 25 years' experience in the food industry, Diane Smith has honed her ability to acquire, grow and maintain food service and retail accounts for her clients and employers. Being able to open doors and secure business has been a specialty of hers as she continually seeks out opportunities in some of the most elusive yet lucrative fields within the food industry, including but not limited to non-commercial entities such as, military, government, schools and cruise ships. Diane's unconventional and award winning approach guarantees success when good product and strategic alignment are at core. Diane offers her extensive knowledge through a series of trainings geared toward exploring the basics of getting your piece of this $25-billion-dollar industry.
Community Cuisine Culinary Center: Barbie Aknin
July 24, 2016
Community Cuisine Culinary Center is a gathering place for the culinary arts. Food brings us around the table and connects us with family and friends. It nourishes and heals. CC kitchen is the vehicle for bringing guests together with chefs, nutritionists, farmers, and food artisans. Its mission is to pass on the cooking wisdom of those that specialize in a particular food genre thereby enriching the community. We share the food wisdom found in our diverse, local culture. Classes and events are based on professional cooking methodology. We focus on technique giving students an intuitive and broad ability to recognize and tackle any cuisine, menu, or diet. Barbie Aknin has provided cooking instruction in corporate settings, cooking schools, private parties, and in her own home for more than twenty years. She has extensive experience in catering, banquet, menu and recipe development, and consulting.
June 26, 2016
AlkemiLife designs food for you to be your best. Their products are low-glycemic and natural. Designed to improve biological function (mitochondrial, neural, cardiovascular, digestive, etc.), their recipes are made from recognizable foods (cranberry, blueberry, almonds, walnuts, figs, etc.), fortified with spices such as turmeric, rosemary, celery extracts and other herbs to provide function.
Born on the sea in Monterey, CA, Ariella Kinkade is the Leviathan (water dragon) that inspired Leviathan Foods. Seth realized that if he wouldn't feed his own daughter the food made by his customers (he provided manufacturing equipment to Nestle, Kraft, General Mills, etc.) due to the poor ingredients, recipes, and processing, there needed to be a better mainstream option. A brand that provided the nutrient-dense food that met the Ariella standard.
HEPI: Mark Muenchow and Dan O'Rourke
June 26, 2016
HEPI plans to introduce the Natural Plant Booster product called NPB to the home garden and commercial floriculture markets. NPB substantially boosts the vitality of plants to increase the appearance of the plant and eliminate the need for pesticides. The evidence for NPB's remarkable effectiveness is strong and includes a number of testimonials from commercial nurseries and home gardeners. These include results from a test by a PhD chemist and a positive testimony by the pest control expert at the Ah Sam nursery in Belmont.
May 22, 2016
Anna Smith Clark, a former Slow Food regional governor, has created a new on-line tool,
Get Gone Traveler
, for the community of food forward adventurers – both travelers and hosts – who share a deep love of the taste, culture, land, and traditions that create good food. Get Gone Traveler lets those who want to teach a class or lead a farm tour share the food of their area, while letting those who want to experience an area in more culinary depth have a chance to learn. The Sharing Economy has never tasted so sweet.
CACOCO
: Liam Blackmon and Tony Portugal
May 22, 2016
CACOCO makes chocolate as it's meant to be – a molten elixir made with herbs and spices. CACOCO's chocolate is sourced from the purest ingredients from regenerative food systems, using the most sustainable methods and systems in their organization.
3/20/2016
Cailin and her partner Christy share a passion for using organic ingredients sourced as locally as possible. They are excited to be located in the Valley of the Heart's Delight and are working hard to become an integral part of the local sustainable food economy.
3/20/2016
"The Bay Area is one of the most expensive places to live. With rent in studios easily running over $3,000 per month and small family homes costing millions, the housing situation for individuals with a "normal" income can be extremely frustrating and intimidating. At HubHaus, we are actively tackling this problem though community house sharing. However HubHaus is much more than a housing program. We believe that there is an important difference between "the house you live in", and really LIVING – and it all starts with great people! Our goal is to just do life together, creating meaningful, lasting community that goes beyond just a rented space. We strive to have fun, creating a positive/creative atmosphere, where we can all grow together while pursuing our unique endeavors and pursuits."
February 21, 2016
"The problem Clearly Next is trying to solve is career dissatisfaction and disengagement. Over 75% of Americans are unhappy in their jobs. This leads to slow (if any) career advancement and high stress on families and communities. People of all incomes are in the wrong jobs and don't know what to do about it. Existing solutions are either too expensive (career counseling) or vastly inadequate (personality tests, personal discovery books and articles). Clearly Next is a direct-to-consumer career navigation platform, which recently launched a new beta version of 'Getting to Clarity', an online subscription-based program to help people discover their best next career moves. Our vision is to help people of all incomes and life-stages build lifelong, fulfilling careers."
February 21, 2016
Capay Mills' vision is to reacquaint bakers with the forgotten flavors of freshly milled flour made from sustainably grown heritage grain. They procure their grain from local and regional family farmers who are committed to preserving and increasing the genetic diversity of their grain crops. They use an Italian Partisani stone mill to create flour to order in small batches, to ensure the freshest and most flavorful flour possible. Their mission is to restore small-scale grain production to its former place as the cornerstone of sustainable, diversified agriculture by developing robust, engaged and informed local markets for specialty and heirloom grains.
December 4, 2015
Based in the El Pajaro CDC commercial kitchen in Watsonville, My Mom's Mole has familiar neighbors in Slow Money South Bay presenters Mighty Rooster Coldbrew Coffee and Kitchen Witch Bone Broth – the kitchen must be quite an invigorating place to work. Fresh off a successful Barnraiser campaign, and with a "Best Mole, People's Choice" award from the 2015 Mole & Mariachi Festival in Santa Cruz under their belts, My Mom's Mole is poised for big things.
December 4, 2015
Louis Brouillet, long time steering committee member of Slow Money NorCal, founded LOKL to bring farm to kitchen table food to the residents of Marin. LOKL sources its food directly from neighborhood farms, prepares great meals from that food and delivers it directly to its customers' homes. LOKL is looking to expand its reach, perhaps with a kitchen on the Peninsula, sourcing from our neighborhood farms.
Berkeley Group House and Urban Farm: Alison Horton
September 28, 2015
"I want to create a biodynamic group house CSA that subsidizes the housing, agricultural education, and possibly culinary education of its farmer who is an at risk young adult. And in return the group house members would receive the high quality fresh produce of those efforts. Dinner would be a casual affair, not required, but available to all who want to participate in an open table policy."
August 4, 2015
Don Bugito is an edible insect street food project based in San Francisco. They offer unusual but tasty, creative foods inspired by Mexican pre-Hispanic and contemporary cuisine with locally sourced ingredients. They believe in the
future
 of edible insects as a smart answer to the existing demand for high-protein foods on the planet. They are thrilled to be able to share new versions of classic foods with an American audience as well as support a healthier world by providing sustainable, ecological food. They are interested in reviving old cultural traditions as well as increasing the popularity and use of ingredients native to the American continent.
June 30, 2015
Cafe 152 is a long-standing, well-loved burger restaurant in Gilroy. The owners intend to open a new restaurant down the street from their existing cafe, which will be Gilroy's first Farm to Table restaurant. They've already been reaching out to the area's organic farms to secure the best food from the neighborhood, and they're now in the final push to get the stoves fired up and the doors open to the public.
6/30/2015
MycoWorks is an early stage biomaterials start up that has developed the technology to transform agricultural byproducts into mycelium-based materials, similar to engineered wood and petrochemical foams, used in the building, automotive, geotextiles, and maritime industries. Mycelium, the root fiber of mushrooms, is strong and naturally self-adhering, eliminating the need for synthetic resins conventionally used to bind wood composites and make plastics. MycoWorks materials are free of formaldehyde and toxic VOCs, naturally flame resistant, and easily compostable at the end of product life. Because mycelium grows almost anywhere and on many kinds of biomass, localized supply chains contribute to the energy efficiency of their replicable, bioregional manufacturing model. MycoWorks is currently exploring several large market opportunities including the scalable conversion of wood based biomass into alternatives to engineered wood, and the transformation of lignin waste from ethanol production into sustainable materials for use in a wide range of products.
6/1/2015
The Chocolate Garage is already something of a Palo Alto institution. Its tasting room, across the street from the downtown Palo Alto Farmers' Market, is open during market hours and takes on the feeling of a salon – and has a staunchly loyal core of devotees. The Garage is also rolling out a new membership business model; think of it as a CSA for your sweet tooth.
6/1/2015
Plontz is a new Palo Alto-based business which delivers a curated gardening box to your doorstep, according to your subscription: monthly or seasonal. Think of it as a CSA for your garden. (But there's always a little something in the box to enjoy right away as well.)
3/30/2015
Forget the bouillon cube! You want real broth when you cook. Rhiannon and her partners, fresh from Food Funded, told us how Kitchen Witch Bone Broth brings slow-cooked nutritional broths to your table, sourced from the finest local ingredients and packaged in glass jars.
3/30/2015
Mighty Rooster brews coldbrew coffee from Fair Trade, organic coffee beans, just over the hill in Santa Cruz. Rob told us about his vision for getting his delicious brew into the hands of more coffee drinkers.
January 27, 2015
Epic Coffee, a direct-trade focused coffee roasting company in San Jose, develops relationships with coffee growers around the values of fair pay for coffee workers and environmental sustainability. They work directly with farmers to ensure that both they and their workers are earning a decent wage, and promote greater economic prosperity by committing 1/3 of profits to support projects in countries where they source coffees.
October 28, 2014
Global Food Scholar is developing a new paradigm for discovering local and good food options by creating a real time farm-to-table resource differentiating food less traveled. Their vision is to increase access to locally grown, fresh food by providing transparency to the local food supply chain to improve health, nutrition, taste, renewability and food security.
New Hope Farms: Hank Herrera
September 23, 2014
New Hope Farms is a cooperatively owned farm in Pinole (in the East Bay) on protected watershed land. It is a diversified farm, with goats and sheep for meat and fiber; ducks and chickens for eggs; and mixed vegetables. The farm uses regenerative agro-ecological production practices. Distribution and sales target vulnerable areas of the East Bay and other locations in the Bay Area.
Hank Herrera
, Monica White, and their colleagues at New Hope Farms are taking a new course at the
Worker Coop Academy
, run by the Sustainable Economies Law Center and its partners. The course runs through the fall. We'll hope to hear more about their progress toward becoming a cooperative.
August 26, 2014
Blossoms Farm is a small scale, diversified, self sustaining biodynamic farm that produces low carbon footprint nutrient dense food for the local community using restorative farming practices with an emphasis on perennial crops while providing farm-based learning experiences for children and adults, partially supported by implementing a small Community Supported Agriculture (CSA) system. Livestock such as cows, sheep and chickens and their products (cheese, butter, kefir, wool) are included in the vision, as are cut flowers and foliage. Food includes fresh and value added produce, sold at the farm store. Working towards social renewal through agriculture (and to create and live a sustainable living model – ecologically, economically and socially.)
July 15, 2014
Summer Technologies' mission is to empower sustainable ranchers to make industry-transforming impact through technology. They are a Stanford startup building a platform – PastureMap – for ranchers to predict and track grass production by combining Google Earth maps of their grazing land with location-specific soil quality and rainfall data. This helps ranchers make decisions on animal stocking and measure grass recovery, to improve grass growth and land value while saving ranchers thousands of dollars in feed costs. The goal is to measure and prove results of managed grazing practices to convert more of the meat industry – in the US and globally – to adopt sustainable grazing methods.
When Christine Su and Jennifer Tsau introduced their PastureMap to us, they told us about winning the Common Bond Social Impact Award, which came with a $5000 grant, in part because of a contact they made at their first Slow Money meeting. They've been in the press a lot since then. Check out these articles on
Fast Company
, the
Common Bond blog
and
AgFunder News
, and this
interview
by the Stanford Business school in which Christine talks about listening: to your customers, your team, and your employees.
July 15, 2014
In today's ultra-fast, tech-crazed, stress-obsessed world, we need to slow down and reconnect with nature by nourishing ourselves with down-to-earth, hand-crafted edibles such as sauerkraut, pickles, and other lacto-fermented foods. Cultured Gourmet was created to enable this process by launching their first project, Kraut Source, kitchenware that enables everyone to easily make traditional fermented foods at home. The long-term goal is to provide education and resources on the health benefits of cultured foods through cooking classes, and the creation of a physical space centered on propagating cultures and cultured foods, including the culturing of gourmet mushrooms for the dinner table and for bio-remediation of the environment.
Karen Diggs made the
Kickstarter campaign
for her Kraut Source device live just before joining us for our meeting. She reached her $35,000 goal in 3 days!
May 27, 2014
SchoolGrown is a non-profit which aims to put aquaponics installations on school grounds, promoting sustainable agriculture through advocacy, education, research, and service. They are fundraising now, via
Barnraiser
, to get the project off the ground.
February 25, 2014
Garden To Table's mission is to create a local food system and build community by improving access to healthy food and teaching people how to cultivate their own fruits and vegetables. To date they have built 8 neighborhood gardens, harvested and donated over 30,000 pounds of fruit, and conducted gardening and nutrition classes. In October 2013, they started an urban farm by installing raised beds on a 1-acre property in San Jose. Zach has been active in getting an Urban Agriculture Incentive Zone established in San Jose, the first jurisdiction in the South Bay to work on this. Once the process is complete, Garden To Table would like to get property enrolled in the zone to increase their acreage under cultivation.
Update: they are regularly delivering garden produce to The Blackbird Tavern in downtown San Jose – the 9-block delivery is done by bike.

January 28, 2014
Mercey Hot Springs is a recreation facility in the Panoche Valley, over the hills, east of San Jose. They strive to provide a natural and unspoiled experience for the visitor. As part of their Green Philosophy, they use renewable energy and ecologically friendly systems and resources whenever possible. In recent years they have installed solar panels, and they are now looking to install more, moving ever closer to energy self-sufficiency.
Some members have invested.
January 28, 2014
CropMobster is a free community platform which strives to decrease agricultural waste by finding homes for unclaimed produce. Their application lets you advertise, or search for, crops that are in danger of going to waste and find them a good home. Clients include farms, who might sell their produce at a discount, gleaners who use volunteers to collect produce for donation, and others. Nick is a long time friend of Slow Money NorCal, having presented CropMobster at Farm Fest at Sunol AgPark in June 2013.
December 6, 2013
We joined a house party for People's Community Market, which will be a neighborhood grocery store that helps West Oakland families thrive by offering quality fresh foods, health services and a place for community building and recreation. They are currently raising funds to open their doors via a Direct Public Offering, a true community investment campaign in which residents of California of diverse economic backgrounds can become Founders and Shareholders.
Some members have invested.
November 19, 2013
Their mission is to "get as many people to grow as much real food at their own home as possible." As such, they offer a number of services to help the homeowner create and maintain an organic backyard garden. Beyond that they are working to create communities around local, fresh produce, including holding events much like the
Local Garden Shares
sponsored by Transition Palo Alto.
August 15, 2013
Chris presented his business to Slow Money for the first time at the Farm Fest at Sunol AgPark, offering tastes of his amazing chocolate which is sourced from sustainable chocolate and other local, organic ingredients. As such, the chocolates tend to be seasonal, varying in flavor with what is available.
August 15, 2013
Dig Deep Farms & Produce is an urban farm based in unincorporated Ashland in Alameda County. Hank first presented at Farm Fest at Pie Ranch in 2012, as well as at the Slow Money Showcase in the National Heirloom Festival. More recently he presented to the Slow Money NorCal investors' group, SOIL (Sustainable Opportunities for Investing Locally). Dig Deep is a social enterprise and a project of the Alameda County Deputy Sheriff's Activities League. Dig Deep has a flexible CSA which serves typically underserved areas in Oakland and the East Bay, and also sells to various restaurants and institutions in the area.
June 10, 2013
Farm Shorts is a non-profit, based in the North Bay, which makes professional quality promotional videos for small farms, at reduced cost. We learned about their innovative models for financing the films, thus making them affordable to small businesses. Check out existing North Bay films on their web-site.
June 10, 2013
Cherryvale Farms is not a farm, but a maker of organic baking mixes based in Soquel. Cherryvale Farms presented their products at Slow Food Santa Cruz's Cottage Food Celebration in February 2013 and took home one of the prizes for best product. They're already looking to outgrow the cottage food operation and expand their product line. The product tasting was very popular at our meeting! Check them out in the Food section of the
NY Times
: "Small Food Brands, Big Successes".
May 13 and September 24, 2013
SunWork trains people in how to install solar PV systems, thus providing fully inspected installations at lower cost. This lower cost makes for a shorter return on investment, which is even sensible for people with low electrical bills. SunWork also does installations on buildings owned by non-profits, including churches, synagogues and schools throughout the region. Because these organizations don't pay taxes, they are not able to take advantage of tax credits offered for PV installations. Local investors, however, can participate by owning the installations, utilizing the tax credits, and assisting the non-profit organization with financing the system.

Several members have invested.
Monta Vista Market: Peter Yessne
April 8, 2013
Update: Monta Vista Market is no longer in business.
Monta Vista Market in Cupertino is a small, locally-owned produce and grocery market catering to Monta Vista neighbors who seek a healthy lifestyle. They offer only organic produce and groceries where feasible, from as near as they can find them, and stock only healthy groceries, drinks, grab-n-go and snacks in the store. They work closely with ALBA Organics, a non-profit in Salinas that trains farmworkers in sustainable agricultural practices as well as marketing skills. Two percent of total sales are rebated to support the ALBA training programs.
April 8, 2013
Fiesta Farm in Watsonville is a family farm raising mixed livestock on pastures and in the oak forests of the Pajaro Valley and Elkhorn Slough areas of the Central Coast. Sarah and her husband Aurelio started Fiesta Farm (formerly Surfside Chickens) in 2009 after reading a book by Joel Salatin. They have nearly 20 years of combined farming experience and raise all of their animals with utmost respect and care. At harvest time they express gratitude for the animals' contribution to their nourishment and that of all their customers. They strive to maintain thriving, forage-rich environments for our livestock so that their meats and eggs will provide the most nutrient-dense, flavorful, and high quality foods imaginable.
Update: Sarah and Aurelio have been forced to scale down and relocate, and are looking forward to building the enterprise back up.
Four members have invested, and are continually receiving payments on their loans.
March 11, 2013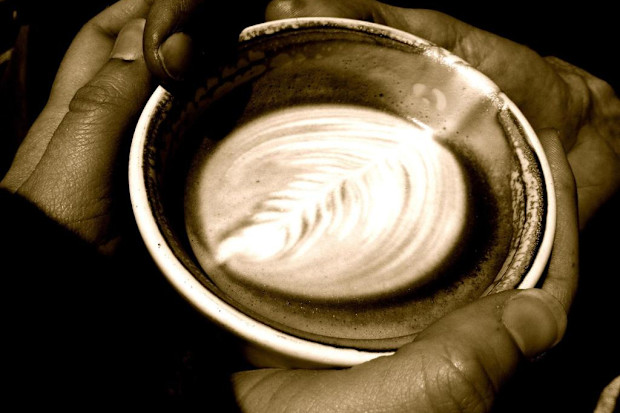 Beloved Cafe can best be described by their own website: "Imagine the comfort of a hometown diner, where everybody knows your name. Stir in the creativity of a cosmopolitan art scene. Fire it up with international activist zeal. Add rich spiritual practices and religious teachings from many sources. Mix in great music. Serve with local organic food and delicious fair trade coffee."
Update: With the failure of the Indiegogo campaign, the project is in hiatus.
February 11, 2013
Update: Little Bee Pops is in hiatus during 2014.
Little Bee Pops makes delicious fruit pops with local fruit and honey and other good ingredients. They started with an old-fashioned push cart, then used Kickstarter to buy an ice cream truck. (Their
Kickstarter
video and graphics are hilarious, check them out.)
Several members contributed to the Kickstarter campaign.
February 11, 2013
Dan Mytels is a business broker. He described how he finds businesses that are looking for small investors.
July 9 and November 12, 2012
We met some of the entrepreneurs in the Local Food Lab, who presented the pitches that they had been working on during their course. This was a great opportunity to meet young and new entrepreneurs, see what is going on in the food system, and get ideas toward investing in our local economy.